Get Your EVE Online Buddy Invitation:
click here to start your EVE Online trial with 1,000,000 skill points FOR FREE
or check out how to ALSO GET an 600.000.000 ISK bonus here: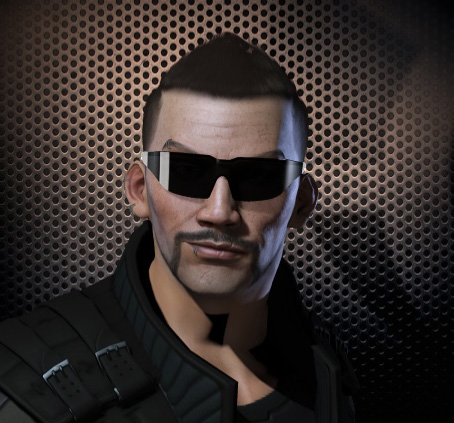 Hello! My name is Zedrian Kallowee — I am one of hundreds of thousands pilots in immense space of New Eden in EVE Online MMO game. But unlike many others I am somewhat friendly and generous and I want to invite you into this great game. You can try EVE Online for absolutely free any time as an Alpha clone. However, if you use my invite, you get 1,000,000 skillpoints for free at your start. This will save you 20 days of skill training!
As a special extra I also offer you substantial amount of money: when you upgrade your account from Alpha to full Omega account — I present you 600.000.000 ISK! That's right — 600 hundred million ISK to start your EVE Online game experience with a head start. This is on top of the 1,000,000 skill points bonus which can be used for every skill you like.
How does this work exactly? In 3 easy steps:
1) Create new EVE account using this link and on your start there will be 1,000,000 free unallocated skillpoints availeble for you to use.;
2) Upgrade (pay monthly fee for) your account any time you want - it will add +30 days of play time to your account;
*Quoted from CCP´s Terms and conditions: "The Recruit account Omega fee may not be paid using Direct Debit, any in-game currency or other game credits, including (but not limited to): PLEX, CD Keys, including CD Keys or CD-Key type Starter Packs purchased or received from non-CCP sources and online stores such as, but not limited to: Amazon Starter Pack and Game Stop."
3) After upgrade of your account send in-game mail to Zedrian Kallowee with dates and exact time of activation and upgrade (check these dates in your control panel on eveonline.com) - so I will be able to trace your registration and confirm your identity to send 600M ISK bonus.
Lets start your EVE Online trial >>
FAQ
✅ Is this Eve Online Buddy Invite legit?
Creating an Eve Online account through a buddy invite has absolutely no risk involved. I will never ask you for any personal details or payment information. The 1,000,000 Skill Points will instantly be applyed to your account by CCP. Its up to you to decide if you want to upgrade your account to Omega. Pay attention to this though: you have to use one of the supported payment methods: Credit/Debit cards, PayPal, WebMoney Transfer, Paysafecard, and iDEAL. Its the only way for me to claim any reward that i can share with you.

If you decide not to ever upgrade to an Omega clone, than that's fine too. You will not lose anything. So you see, this is absolutely risk free.
✅ How do I know you will send my ISK?
Eve Online is a world that lives on reputations of their capsuleers. If nobody would trust me, my service would dry up pretty quick. Luckily over time i have received many positive reviews and close to all are 100% satisfied. It is ofcourse your choice to trust these other players. But in any case, you will not lose anything and will receive the 1,000,000 Skill Points guaranteed by CCP as you will read when signing up. So why not check out this Free Signup Bonus right away?
✅ Can I subscribe with a PLEX?
No. The following payment methods WILL NOT work for this offer: Direct Debit and any non-CCP CD Keys. You have to use one of the supported payment methods for me to be able to claim the reward that i can share with you. Check out the supported payment methodes here.